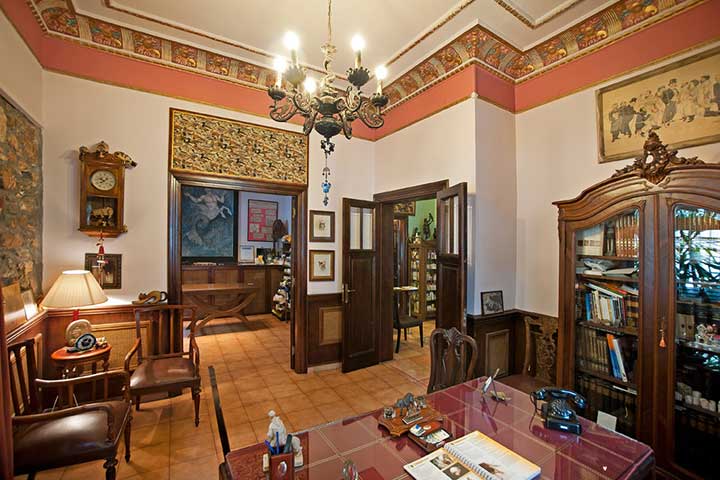 One of the oldest but also the most modern veterinary centers with high quality equipment, highly qualified medical staff, high level of veterinary services, experience, up to date technology, kwnoledge and love to offer all kinds of animals, is located in the heart of Athens, in Exarchia at 18 Telemachou street. Our clinic is an ISO 9001:2015 certified veterinary center.
Veterinary center of Athens
Athens 1982
In 1982, Panagiotis Papaioannou opened his first veterinary for small animals at 18 Telemachou and Smolensky stree, in Neapoli, Exarchia. His Practice quickly became the centre of attraction for animal lovers, establishing itself as a cultural cafe and meeting point for those searching for shelter, care and understanding for them and most importantly for their beloved animals. A friendly, different and unique place in the veterinary world.
The highly equipped center has unique medical potential. Notable customers frequent the centre, which has many references in magazines, newspapars and on television thanks to the presentations of the veterinarian Panagiotis Papaioannou.
Athens 2013
The Papaioannou Veterinarians family welcomes its customers at their centre in a neoclassical completely renivated buliding equipped with advanced facilities to meet all veterinary needs.
The long and rech experience of the veterinarian Panagiotis Papaioannou is to quarantee responsible management of each veterinary case.There you will also have the oppostunity to meet veterinarians George Papaioannou for dental cases, Catherine Papaioannou for opthamological problems and Anna Nikolopoulou who deals with exotic birds and small mammmals.
CONTACT : Tel. 210.36.42.944  – Fax : 210.36.42.944
A schedule visit is preferable for both specific analysis (ultrasound, cardiogram, gastroscopy) and specialised veterinarian examination (surgical, opthamological, dentistry).
The center  is open Monday to Friday from 10:00 to 13:00 and 17:00 to 20:00. In case our opening hours do not suit you, do not hesitate to contact us so as to accommodate your individual needs.
CONTACT: Tel. 210.36.42.944 – Fax: 210.36.42.944