General medicine of animals
We welcome you to the facilities of the Small Animal Clinic in Markopoulo (Mesogia), to the veterinary clinic of the center of Athens as well as the one in Argyroupoli and we promise your pet longevity, quality of healthy and happy life. We have knowledge, specialization, modern facilities and technologically equipped veterinarians qualified in ophthalmology, dentistry, pathology for small animals, surgery while we are offering our services to birds and exotic animals.
Pathology service
Our center facilitates programs concerning treatment, nutrition, vaccination, deworming, diagnosis and chemotherapy. We nurse small to serious cases that may affect your dear pet, be it a dog, a cat, a snake, a bird, a small mammal or any other pet.
Surgery department
Complete high-tech equipment, operating rooms on alert, varied veterinary specialties, medical staff constantly following scientific training and collaboration with external colleagues to deal conscientiously and with medical responsibility as to tackle individual cases.
Ophthalmic Service
Catherine-Marie Papaïoannou, the director of the opthamological department has trained in Greece, Slovakia, France, Luxembourg, Portugal and Australia.
Veterinary home services
The special veterinary home care service is one of the originalities of the "Papaïoannou veterinary center", in an effort to overcome the difficulties of moving and transferring animals, difficulties also resulting from the inability of the owner of the animal to come to our centers.
Acupuncture
For years, acupuncture has been applied to both people and animals to positively influence their health. The veterinarian Panagiotis Papaïoannou is the acupuncture service manager with long experience and encouraging results.
Dentistry Department
George Papaïoannou is the head of the dentistry department. His in Sweden, the modern facilities and the fully equipped practice guarantees high quality care.
Cardiology service
Cardiograph – X-rays – Ultra-sounds: equipped with this set of tools, we are at your disposal, so as to detect any cardiological problem of your pet and to prevent it.  Our goal is always to offer quality of life and longevity to your pet.
Oncology Service
The fear or diagnosis of cancer is extremely hard and painful. In these difficult times, we are at your side as veterinarians but above all as human beings, striving to make this situation as painless as possible. Resorting either to surgery or chemotherapy, we aim for the best possible result for your animals.
Microbiological laboratory
In the microbiological department of the "Papaïoannou Veterinary Center", our employees, under the supervision and advice of the biologist and parasitologist Martine Papaïoannou, offer you complete and reliable services in blood and biochemical analysis. In addition, we carry out parasitological examinations (urine, stool, epidermis, hair), cytology and others.
Emergencies
The management of the "Papaïoannou Veterinary Center" as well as all the staff are fully aware of the importance for every person who loves animals to be able to provide health benefits in case of emergency.
This is the reason why we inform you that our hospital in Markopoulo Mesogaia provides continuous care, every day from Monday to Saturday, from 10:00 to 20:00, while on Sundays we receive by appointment from 10:00 to 14:00. We hope that the clinic will soon be able to operate 24 hours a day.
Hospital Infirmary
We offer suffering animals all kinds of care (simple, intensive, isolation) and special hospitalization. Nursing staff, under the supervision of a veterinarian, administer therapies to sick animals, either orally or in the form of injections. Treatments are administered regularly, 24 hours of the day. What makes our difference is not our experienced staff or our faultless facilities but the fact that we have premises specially designed for communicable diseases, equipped with ventilation, air purifiers, ionizer and UV lamps.
Animals and exotic birds
Our facilities are ideally designed to accommodate and allow the hospitalization of birds and exotic animals (snakes, small mammals); we can offer your animals tranquility, the right temperature and more generally an atmosphere adapted to their needs. This care service is unique and specially equipped for these unusual animals.
Pharmacy
Our pharmacy offers conventional medicine, like vitamins, substances to reinforce the organism, products helping to regulate various functions of the organism, parasiticidal products, Ayurvedic products  consisted entirely of herbs and elements coming from natural sources . There is also a complete range of therapeutic nutritious products, cosmetic products and care products suitable to cure various pathological conditions.
Nutrition Advisor
The various stages of nutritional needs of animals are the period of growth, pregnancy and post-partum and old age. It is also important to note that special attention should be paid on weight maintenance, the risks of obesity, the size of the breed and the particularities of each breed. The period after sterilization and after the castration must also be faced with adequate nutrition.
Support service
Our  long experience has taught us how difficult it is for many of you to lose a pet. In addition, this is valid for ourselves too! In these extremely painful moments, we strive to be at your side to support you and help you overcome this loss, especially at the beginning.
Care for older animals
Our love for animals and our long experience have led us to create a care service for very old animals in order to ensure our older pets a good quality of life.
Stray animals
The Papaïoannou Veterinary Center offers to all friends of animals a discount card on the benefits of the center provided to stray animals. Holders of this card are also entitled to 10% discount on the care of their own pets.
X-ray service
The "Papaïoannou Veterinary Center" has a modern and highly equipped radiography service, specially designed for pets.
Ultra sound
Ultra sound has become a very important medical instrument in the diagnosis of veterinary medicine, offering accurate information to better deal with the different cases that arise in our practices.
---
Alternative Medicine- Ayurveda
The term Ayurveda means "life" and "knowing". Ayurvedic medicine is easily applied and it is addressed to everyone, human beings and animals. All products that circulate have scientific evidence about their effectiveness and safety, always according to the arguments of the companies that market them. One of their characteristic is that they have no side effects. They can be used alone or combined with medicines of traditional medicine, which we personally advise. We have specialized formulas for each disease that not only fight the causes of the disease, but at the same time strengthen the immune system against other aggressions. Our experience represents a considerable testimony of their action and efficiency. It is with pride that we inform you that we were the first to use Ayurvedic products in veterinary therapies as well as in prevention. What is important to know is that Ayurvedic products often help us to avoid surgery (eg urinary stones). Moreover, their contribution is enormous if they are used alongside acupuncture therapies. For example, we mention certain pathologies for which Ayurvedic products have particularly beneficial effects: they protect the liver, tone the body, have anti-inflammatory and fat-soluble effects. They also act favorably against urinary infections, cardiac disorders, arthritis, urinary stones, osteoporosis, psoriasis, acute colitis, prostatitis, dermatological infections, eczema, …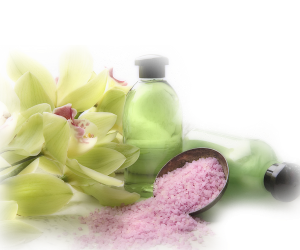 At the "Papaïoannou Veterinary Center", we can offer you a first contact but also advise you about Ayurvedic products. Our collaboration with existing enterprises helps us to be responsible and ready to respond to any of your requests for these products. The veterinarian Panagiotis Papaïoannou is the head of Ayurvedic products. Do not hesitate to contact us or to visit us so that we inform you in detail about these products.
Hospital and board for small animals
Markopoulo
Fousa Barda , 19003
Tél. 2299023528
Veterinary practice of the Center of Athens
Athens
18, Telemachou,  11472
Tel. 2103642944
Veterinary practice of Argyroupoli


Argyroupoli
41, Digeni Akrita, 16451
Tel. 2109901655
Veterinary practice of Kifissia
Kifissia (Kastri)
1,
Konitsis  & El. Venizelou
Tel. 2106206673