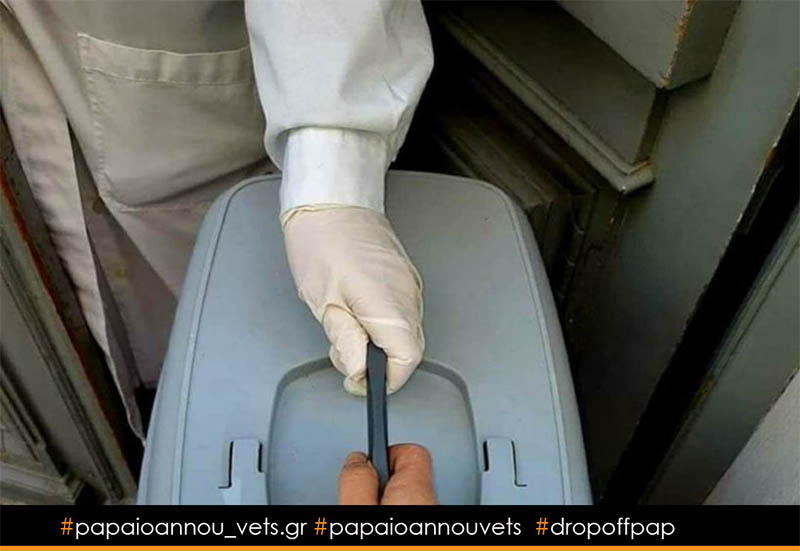 IMPORTANT NOTICE:
Due to the emergency conditions we experience all, the "Papaioannou Vet Center" is, as always, by your side, so that we can deal with any emergency that concerns our pets.
We continue only with the "drop off pap service", only by appointment and with a continuous schedule from 10:00 to 17:00. We wish all the best to everyone.
Here is why we would like you to trust us
Coming to us is not a simple choice but a sign of confidence we value the most and do our best to accommodate your individual needs. Our veterinary services combine experience, since we have been in the sector since 1982, together with highly qualified and constantly updated medical practices. We offer dental and ophthalmic services, soft and alternative therapies ranging from acupuncture to implants on animals and wild birds together with a surgical department and an intensive care unit. Our up to date equipment renders our practice an ISO 9001:2008 certified veterinary center.
Be sure that the most difficult medical cases, to us, are deeds to facilitate wholeheartedly.
Fights can be won if one decides to lead them
We will insist, however, on the fact that we are dedicated to what we do. We do it with honesty , because this is not  only a principle for us, applied to every level of our practices, but because the experience we have acquired by dedicating our  life to the animals gives us the privilege of not yielding to any temptation that does not fit with the veterinary ideology.
Pets are the only ones who have never hurt us while offering us joy. They deserve the best!!! And we are able to offer it to them. It is up to you and to your judgment to make the appropriate choice.